Real Home-Made Welsh Food
Just because you're away from home doesn't mean you can't enjoy delicious home cooking, thanks to our business partner, and her fabulous home bakes and tasty meals.
Jo offers a range of soups, main meals and home bakes to help make your stay at Skyline House comfortable and enjoyable. After a long day of cycling, hiking or fishing Jo knows you don't want to have to start cooking and would prefer to come home to a meal already prepared.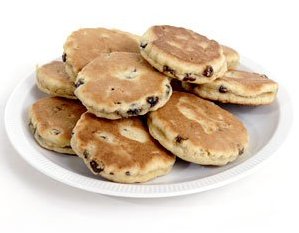 The aim is to provide home cooked nutritious food for the cost – or less – of an average take away or bar meal.
Activity based breaks burns calories and builds appetites so Jo also tempts you to treat yourself with some of her "sweet treats" to give you that instant "sugar fix" when you are out on a hard cycle or for when you come home and are waiting your turn for the  shower! 
And if you're celebrating a special occasion, or if you  just want to spoil yourselves during your stay, why not order some of Jo's fantastic celebration cakes.
What food does Jo offer?
Below is a selection of cakes and foods that Jo offers. However, this is not an exhaustive list, if there is something you would like to order, just ask and I will try to accommodate.
Main Meals
Jo makes hearty and wholesome meals that are filling and nutritious – no fancy "nouveau cuisine" here!
Cakes And Snacks
Large Cakes
And finally…..
Doggy Treats
Don't forget your four legged friends! Bringing your dog to Skyline House? Don't let them miss out on yummy treats, or have to share your delicious food with them.
Dear Jo,

Food was AMAZING!

Thank you so much.

. – Jon, England.
Jo,

Absolutely gorgeous, both meals were delicious and there was plenty left for seconds if wanted. Cupcakes were lovely too x

The chicken pie was to die for – best pie ever. Things couldn't get better but then the Choc Chilli came. mmmmmmmm.

Thanks Jo it was all lush.

. – Mike Peters
Director, SD1 Youth Theatre .
Ordering and Delivery
There is no delivery charge for food orders over £20. If you want to order food under £20 we will try our best to bring the food to the house for no charge, but we may have to make a small delivery charge.
Jo needs 5 days notice for orders, but if you want to make a large food order please give as much notice as possible.
Food can be delivered fresh to your fridge, or if you are staying a whole week, can be delivered to your freezer, ready to defrost on the day you want to eat it.
Payment:
Will be arranged whilst ordering. At least a deposit must be paid by Paypal or cheque. Occasionally, it may be possible to leave the balance at the house or pay on delivery. Contact Jo for further details.