Guests' Reviews
Samples From Recent Customer Feedback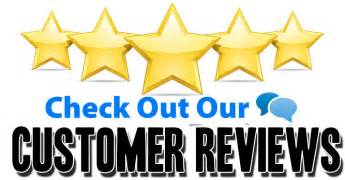 We have had a wonderful experience with people who have rented our holiday home. Below are some of the kind words they've written in the Visitors' Book.
But first, you can see some verified reviews at our listing agencies, click on a logo to open a link in a separate tab;
Holiday Lettings:

Trip Advisor:
And some from AirBNB here:

And some more here on Google+ :
Hi Mike

This is a brilliant house if you're planning a bike trip to Afan. The house is equipped with anything that you can possibly need including secure storage for your bike, they have really thought of everything. We love staying here.

Thank you for everything Mike, we really enjoyed our stay.

I wanted to make a note of the name of the camera you have in the bike shed, would love to get one for our garage.

. – Marna and Friends, Bikers, LONDON.
Mike,

Our stay was comfortable and suited our purpose just fine.The shower was good and strong, with plenty of hot water (very hot!) which was welcome after a day on the hill. It was also really refreshing to see a trust-based system for consumables, which is so rarely evident in our modern age.The only suggestion I might make would be that you could provide some blankets to supplement the duvets. [on order now – Mike]We will definitely enquire about availability next time we come to the Bwlch in the Spring, as the house is just what we need and good value too.

. – Party of 4, Remote Control Glider Club, Devon.
Hi Mike and Gareth,

We really enjoyed staying at your house, very well equipped for a group of mountainbikers like us. Already mentioned you in our trip report on the dutch mountainbiking forum an will give some feedback elsewhere on the net. Hope to come back to Wales in the future!

. – Best regards,
Niels and co.!!, Party of 8 MTBers, Holland.
Dear mike,

Had an amazing stay.

The set-up is perfect for weekend of mountain biking.

Thanks again

. – Jon and co.!!, Party of 6 MTBers, England.
From Google+

*****

6 of us stayed here for MTB trip around South Wales, the location could not be better as its 2 mins from Glyncorryg ponds and the main Afan trails. The house is brilliantly catered for all types and has plenty of space – the set up is literally perfect expecially for MTB holidays withy secure shed, bike wash, tools and the general location – will be staying here more often now we know about it!

. – Party of 6 MTBers, England.