Guests' Reviews
Samples From Recent Customer Feedback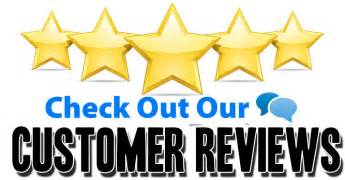 We have had a wonderful experience with people who have rented our holiday home. Below are some of the kind words they've written in the Visitors' Book.
But first, you can see some verified reviews at our listing agencies, click on a logo to open a link in a separate tab;
Holiday Lettings:

Trip Advisor:
And some from AirBNB here:

And some more here on Google+ :
From Google+

*****

From Google+

6 of us stayed here for MTB trip around South Wales, the location could not be better as its 2 mins from Glyncorryg ponds and the main Afan trails. The house is brilliantly catered for all types and has plenty of space – the set up is literally perfect expecially for MTB holidays withy secure shed, bike wash, tools and the general location – will be staying here more often now we know about it!

. – Party of 6 MTBers, England.
Hi Mike and Gareth,

We really loved your house!! Thanks for the assistance and hope you have a wonderful day. We might disturb you again in the future as we plan now on doing a Wales vacation to really take it all in.

Thanks again!

. – Joe and April and Family, USA.
*****

Hi Mike and Gareth,

We had a great time in Afan last weekend, the location of your house is perfect, and it was lovely sitting in the back garden in the sun after the two days riding.

I'm sure we'll be back soon. Thanks again

. – Graham and Pals, Party of 5 MTBers, England.
Hi Mike and Gareth,

We really enjoyed staying at your house, very well equipped for a group of mountainbikers like us. Already mentioned you in our trip report on the dutch mountainbiking forum an will give some feedback elsewhere on the net. Hope to come back to Wales in the future!

. – Best regards,
Niels and co.!!, Party of 8 MTBers, Holland.
Dear mike,

Had an amazing stay.

The set-up is perfect for weekend of mountain biking.

Thanks again

. – Jon and co.!!, Party of 6 MTBers, England.
Dear Jo,

Food was AMAZING!

Thank you so much.

. – Jon, England.
Hi mike,

Just wanted to thank you for having us at the house we were all shocked at how amazing the set up is and the provisions etc

Absolutely fantastic and made the weekend so much more enjoyable

I am a member of many mtb forums and have just spent 30 mins posting the details to about 40 forums giving a huge recommendation to stay with you!!

Thanks again

. – Rob and group!!, Party of 7 MTBers, England.
Once again (2nd time this year) we have had a comfortable, successful stay at the skyline house.

Really recommend the skyline house to anyone who wants to access the mtb trails, trout fishing or walking around the afan valley! We will be back and hopefully it will be soon!!

Cheers
. – Chris and Friends, Party of 6 MTBers, England.
Amazing House! With two small kids, we brought the kitchen sink but there was really no need. House is immaculate and so well-equipped for every eventuality.

Thanks so much! x x x
. – Claire and John Asher (and James and Harry), England.
Great value weekend – well thought-out home.

Really enjoyed our stay.

Thanks,
. – Dave Upton and Friends, Party of 4 motorbikers, HEMSBY, Norfolk.
A home from home experience. Very well-equipped and spotlessly clean linen. Much appreciated, thank you Mike and Gareth.
. – Angela Bent and 3 generations of family (party of 9) Oxford.
Very much enjoyed our stay at Skyline even though it was less than 5 days.
Had lovely barbecue with our daughters in law and grandchildren.
Hope to come again.
. – Di and Chris Bishop, and 3 grandchildren, SURREY.
We had a fabulous weekend, thank you for providing us with such a cosy and well-equipped home.
Isla particularly enjoyed playing with all the toys and books.
Two thumbs up!
. – Rachel, William and Isla MacDonald, EDINBURGH.
Very clean accommodation with a definite homely feel.
Really enjoyed the weekend here with friends!.
– Lisa Polese and Simon Willgoss, LONDON.
This place is fantastic!! We enjoyed our stay here, the house is very clean and well equipped.
We will definitely recommend this place!
. – Yong and Liu Family, Holiday Makers, MALASIA and CHINA.
A great weekend in a well equipped house. Fantastic biking in typical Welsh weather. Made to feel very welcome in "The Hall" Indian take away comes with a big recommendation.

Will be back!

. – Nick and James, Mountain Bikers, LONDON.
I booked online for myself and 3 friends to use as a base for a golfing holiday. It was really easy to book and all questions I had were answered quickly. The house is set up well It has three bedrooms living room kitchen with separate dining room and a bathroom (with bath). The bedrooms are big with beds and bunk beds. Having a bath was a plus for me and it was nice to soak away the aches of the day's golf. There are also fold up beds in the living room. We travelled in two cars and we were greeted by the first car and my mate's hands folded saying "it's not what i expected" however once inside he loved the place. Its a terraced house in a village so I'm not sure what he was expecting. Therefore if you are thinking of booking this excellent base please look at the photos on the website but don't be put off its great and in a good location. If you are in a large group please look at the photos as you will be sharing rooms if you are shy and that's not your thing give it a miss

We had a problem with a smoke alarm going off and it took one phone call for Gareth to come out and rectify it the same day.

As said earlier we used it as a base for our golf trip and the courses we played were welcoming and excellent courses and great value for money. The three courses we played were Glyneath, Measteg and Neath the furthest was about 40mins drive and the closest 20mins. We used the social club and the rugby club that are a few mins walk from the house. My three English friends couldn't get over how friendly the locals were in both.

Mike and Gareth, thanks for a great stay and we look forward to booking again next year and hopefully do the courses some justice next time and also look for my ball.

. – Mike and Friends, Golfers/Party Animals from Bristol.
Great weekend, wonderful place to stay. This place is clearly a labour of love & it really shows. Thanks for having us, we'll certainly recommend this place & aim to come again – f***ing A!

. – Simon, Beth, Christine, Huw & Shawn, MTB'ers UK.
It was very nice to spend the weekend at Ty Skyline House. The house is very well equiped – excellent conditions for mountain bike enthusiasts.

. -Michal, Tomek and Norbert – POLAND.
A great place. Well kitted-out. Appreciated the extras and honest box.
Only discovered the guitar at the last minute – unfortunately 🙂

. -Steve and Merlyn, Wyldewood Productions makers of the forthcoming classic Seruta, – LONDON.
In a nutshell….. It was superb!
Great value for money,
Spacious
Clean,
Secure,
Excellent bike store,
And brilliant shower.
Really close to the awesome glynncorwg trail centre so you can easily just ride there.

It is apparent that you have put alot of heart and soul into the place and it really shows.
Well done on providing a genuinely super accommodation.

We will be back soon!

. -Chris and Rob and co (party of 5 mountain bikers), Essex.
Thank you very much for the house for the weekend. We had a great time.

The house is in a good location and finished to a very high standard!

. -Paul and Friends (party of 8 mountain bikers) Chatham, Kent.
We all thought that the house was particularly well setup for cyclists and a very comfortable place to stay. I'm sure we'll be back to Glyncorrwg again before too long and will certainly try Ty Skyline first on future visits.
Thanks again.

. -Chris and co, Beckenham, Kent.